August 20, 2018 – In case you missed it today. It started out not so great with the first attempt collapsing, but ended up on a better note. As crews were attempting to save and move the historic Seaside Post Office, the tiny building collapsed. Officials say it was damaged and crews are trying to figure out how to proceed.
The Post Office is being moved, so that the 100 foot Krier Tower can be built there.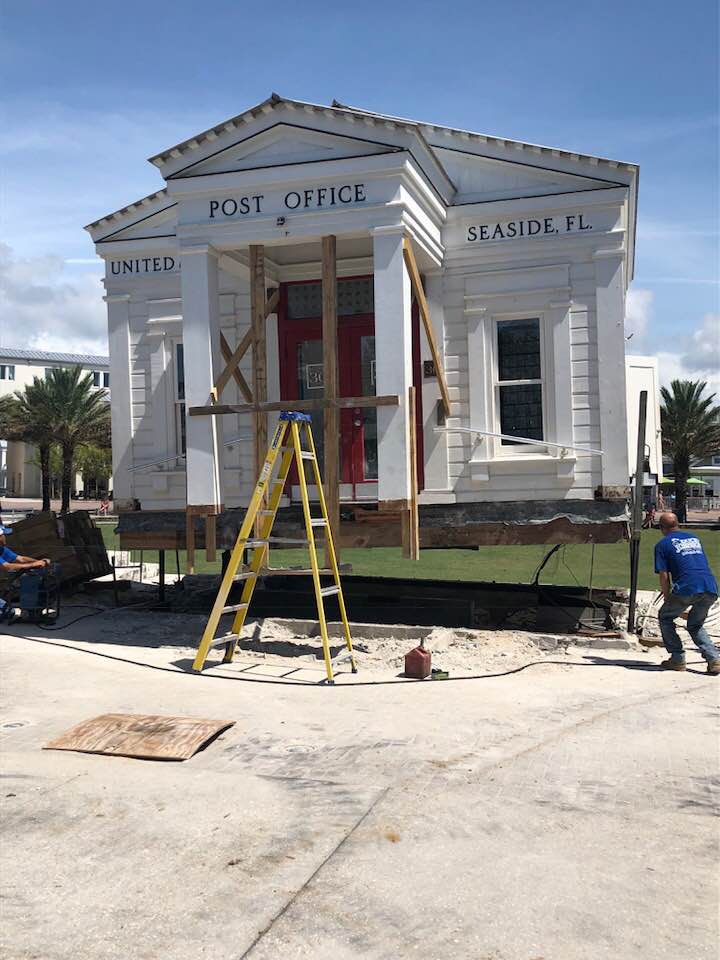 That didn't look right from the start.
They had one side jacked up a lot higher. But, what do I know.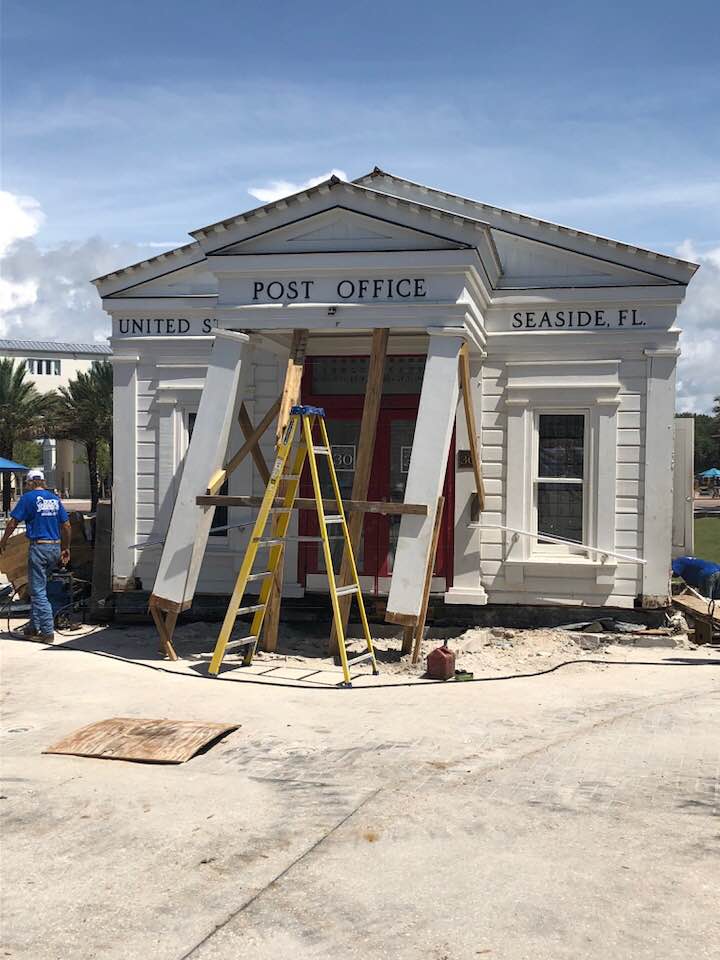 Jack on the right just popped out, then the whole thing feel to the ground.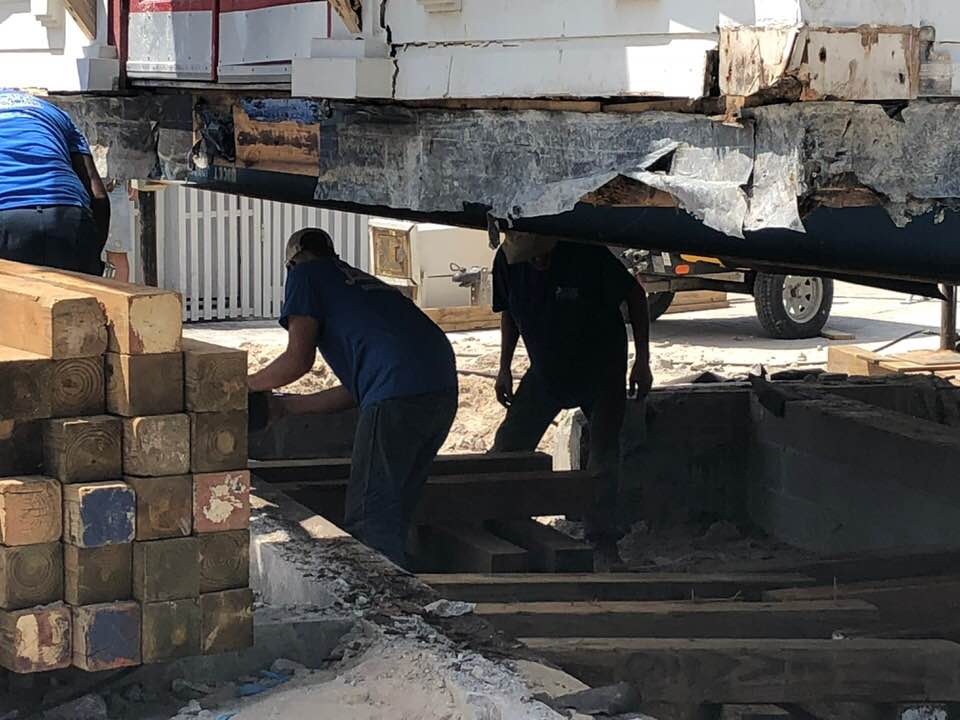 They finally got it up, so that they could get the truck up under it.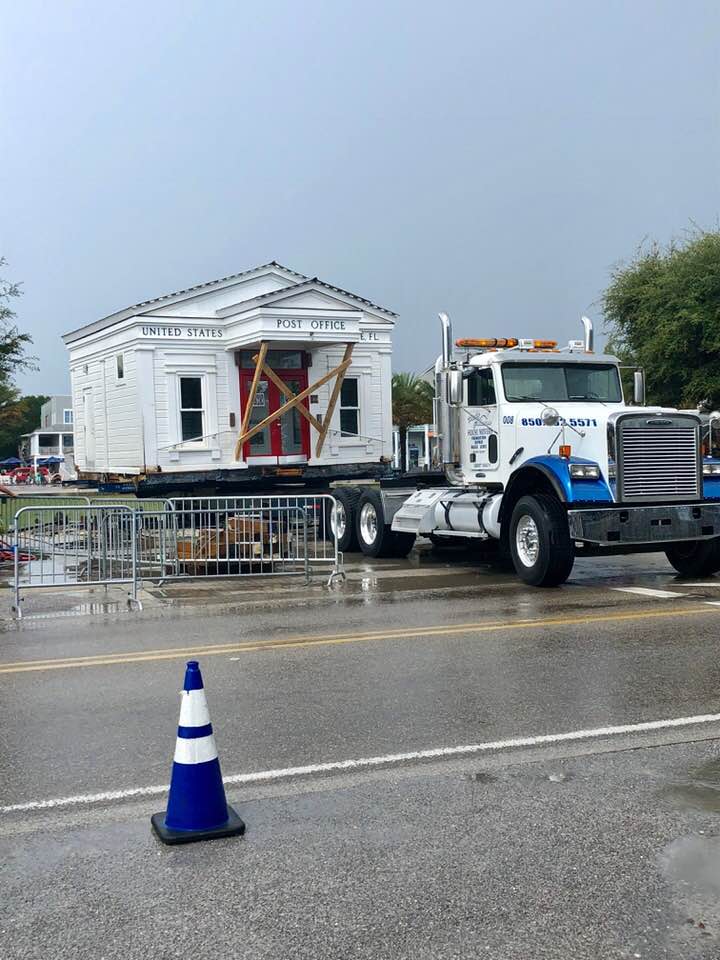 They were finally able to move it to the other side of the Square.